Search Knowledge Base by Keyword
1. Go to our website www.sd58.bc.ca and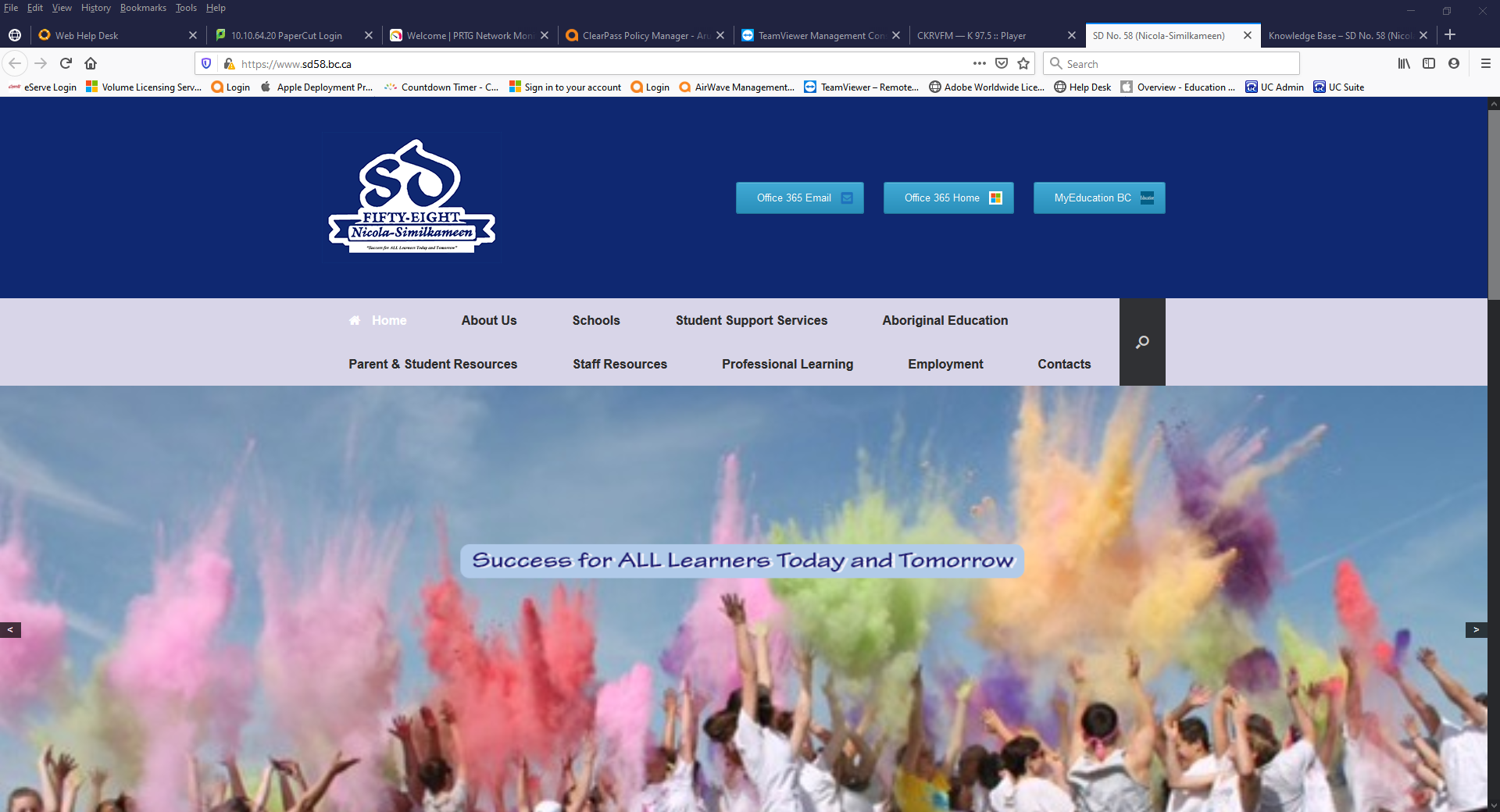 2. click on the MyEducation BC Icon which brings you to the login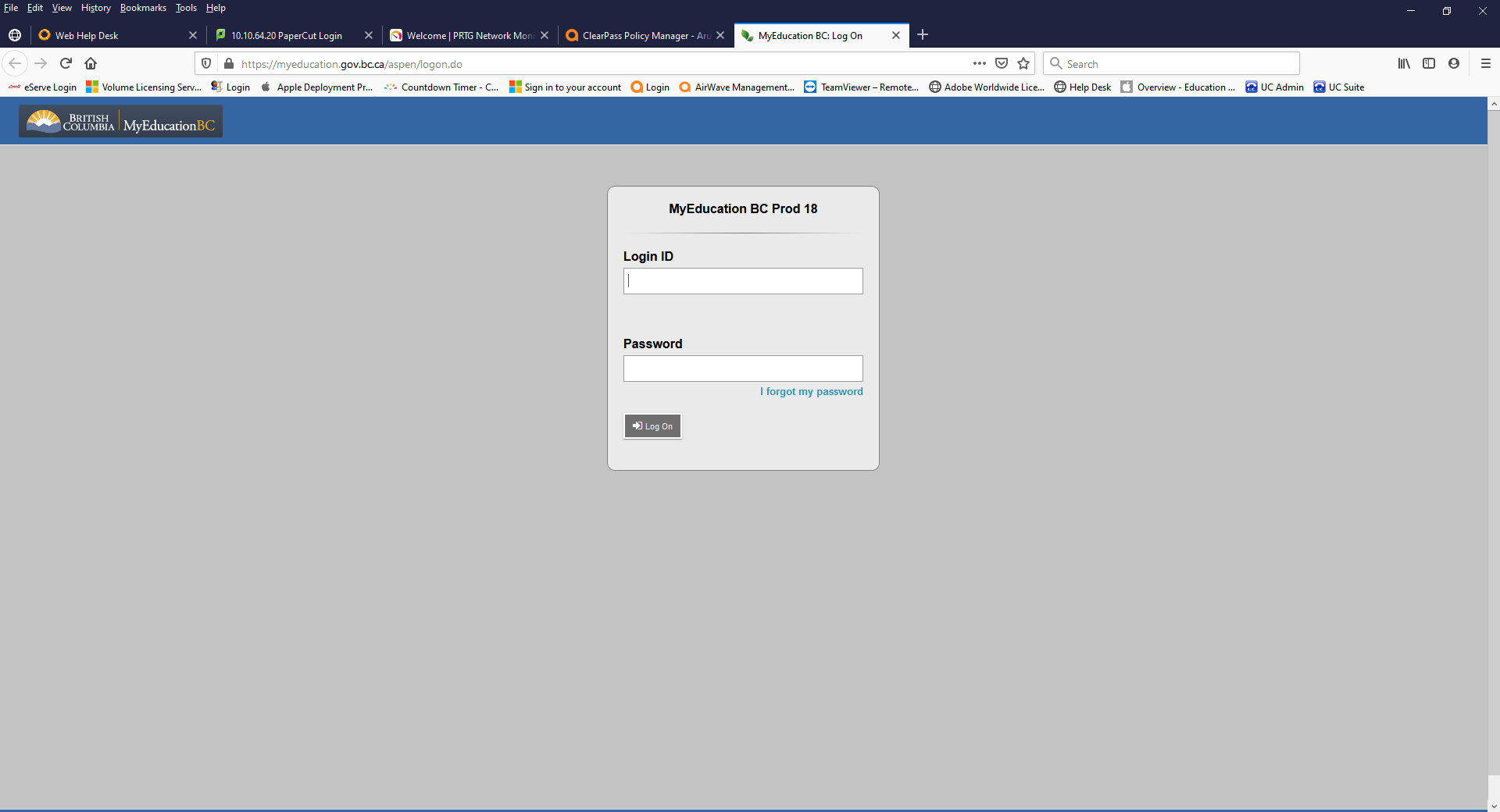 2. Click on I Forgot my password
3. Fill in the form with your MyEd Login ID (jsmith58) and your email address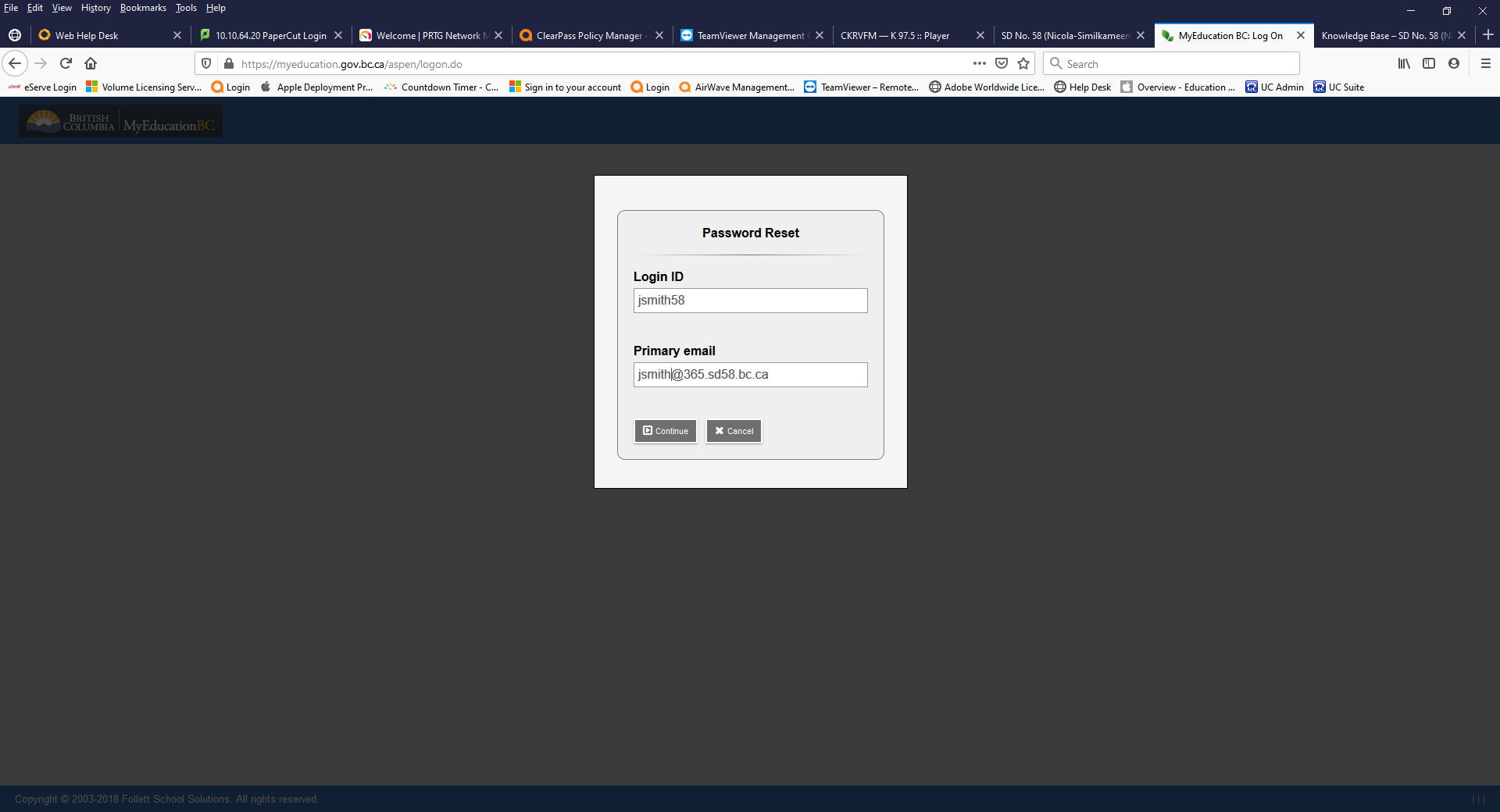 4. Answer security question(s)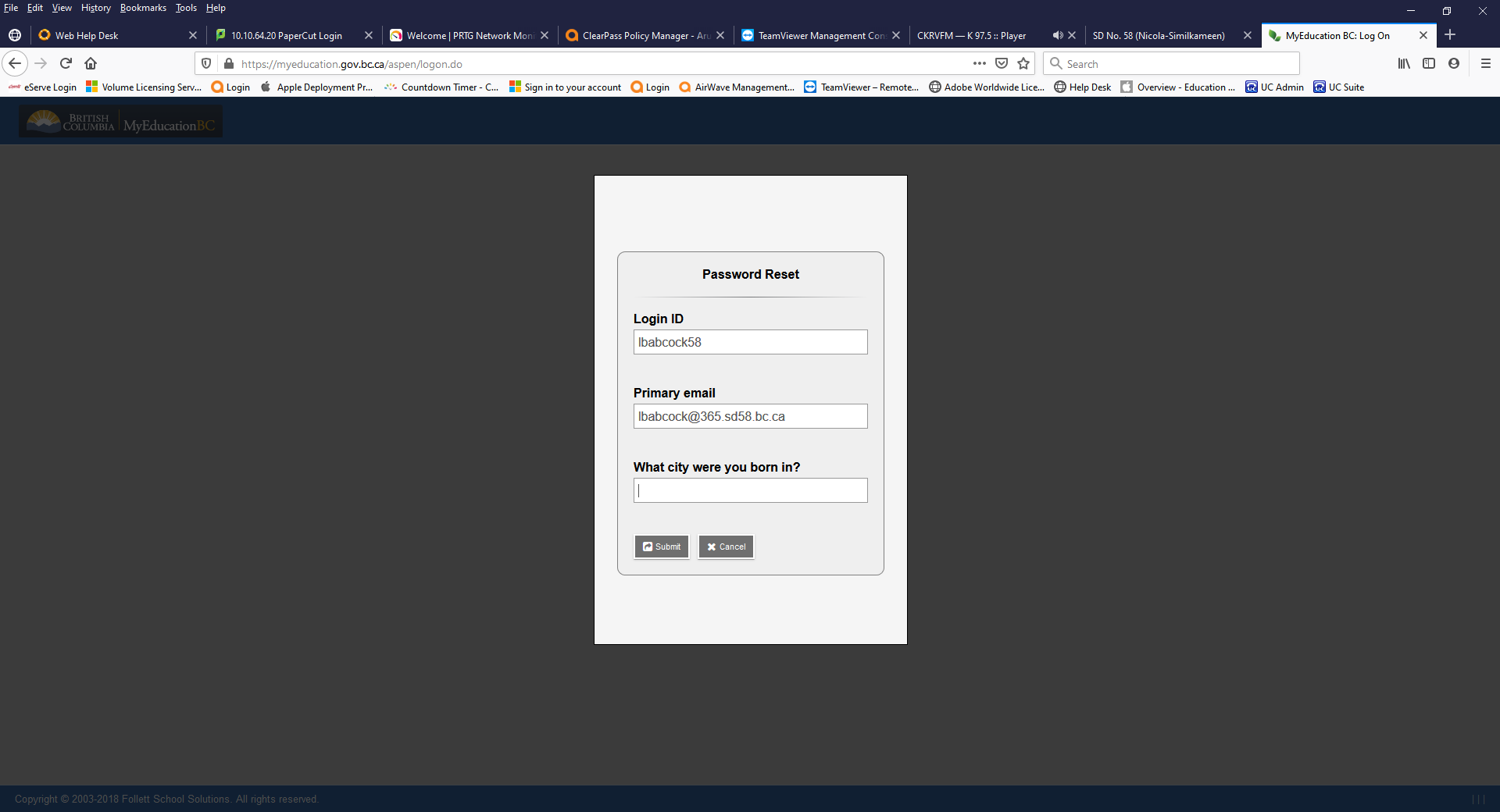 5. An email will be sent to you with a temporary password which you can use, go back to our website. Once you select the MyEducation icon, you will see that you need change it right away using the temporary password you were sent.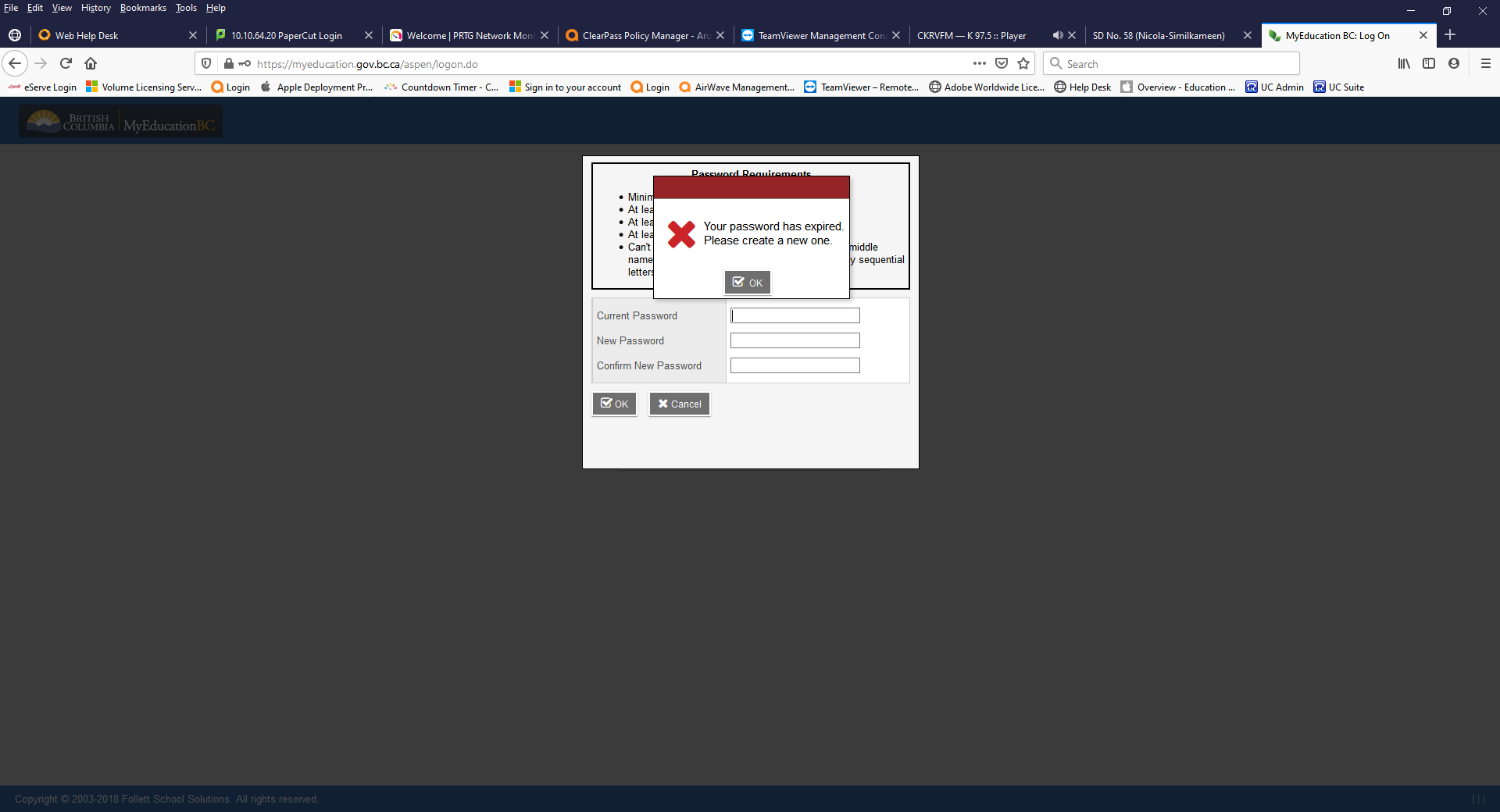 6. Create your new password following the requirements stated at the top.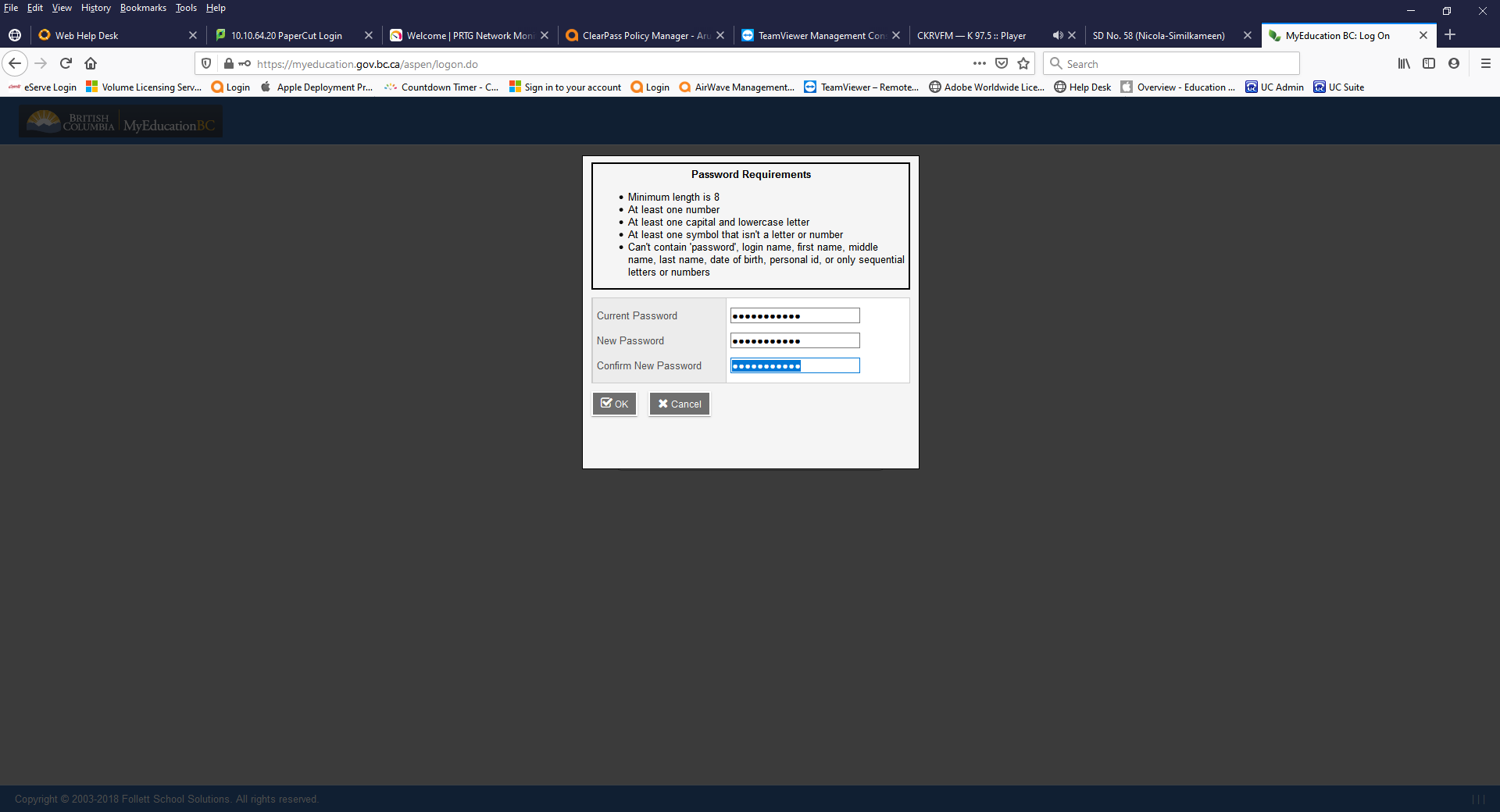 If this all fails, please talk to your school's secretary for some help.